At Finity, we have one goal in mind
"Make your money work for you"
Our Story
All our lives we work to see a better tomorrow for ourselves and our family and no matter how much we wish, we can't ignore the money aspect. For many amongst us, finance is akin to Latin, incomprehensible, and complicated. That's where Finity comes in - to ensure your money works for you in the best and simplest way.
Founded in the year 2018, Finity is one of the pioneers when it comes to passive investing and Robo-advisory in mutual funds space where we bring together cutting-edge tech and the best minds in mutual fund research to create customized fund recommendations suited to your goals and risk profile all in a click. We strongly believe in making wealth management accessible to everyone, for the experienced and the amateurs alike. In doing so, we keep the best interests of our users and best practices in financial markets across the world at the forefront, hence we started off with zero fees, zero commission direct mutual funds, and now we are the first ones in India to focus on Passive Investing.
Come grow your wealth to infinity and beyond with Finity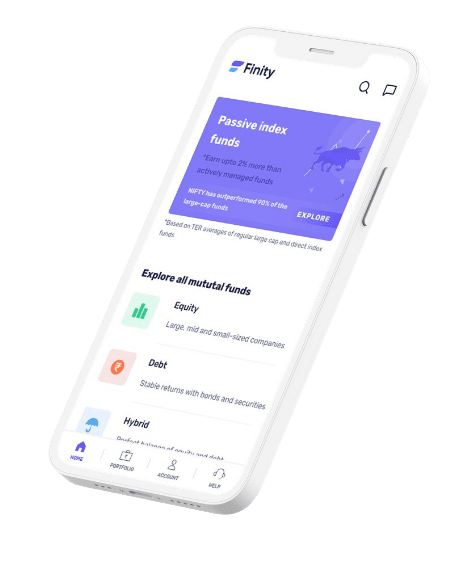 We are on a superlative growth
trajectory to become India's best
investment destination. Come embark
on that journey to grow your
wealth with us
We are pushing our boundaries
As one of India's leading wealth tech apps, our product is a one-stop solution for many customers
who want a hassle-free personal finance management
3000+

5 Star Rating on app
Our Team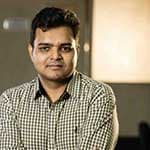 Amit Kumar
Senior Product Manager
Amit's stint with Barclay's Captial (Investment bank, Singapore) in the early days of his career hooked him to the financial world. An avid reader, technologist, and design enthusiast, he loves to solve consumer problems using modern-day tech and design stack. He is an alumnus of IIT, Kharagpur, from the Department of Mathematics and Computing and calls himself, an 'Accidental Product Manager'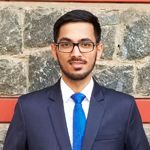 Akash Gajeshwar
Product Manager
Akash was a technologist earlier in his career when he worked with a couple of startups. Before joining Finity, he was a Software Engineer for a Health Insurance product at Turtlemint. Akash combines his love for Product Management with engineering experience to bring products to life. He is an alumnus of IIM Kozhikode and UNC - Charlotte. He loves to travel and is a big foodie.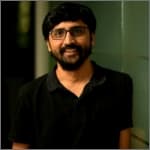 Mayank Tiwari
Head of Engineering
An avid technologist and communicator, Mayank has played key roles in companies such as BORQS and Motorola. He loves to work with people and is a stickler for getting things done on time every time. When he is not building tech solutions, you can find Mayank getting his hands dirty - be it in his garden or the kitchen. He loves desserts and can rustle up some amazing Awadhi dishes.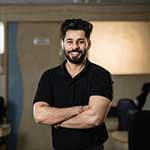 Vishvender Singh
Head of Digital Marketing
Vishvender or Vish as he is popularly known is an insightful marketer and has this knack for finding unique ways of building the customer base. He is an alumnus of the Great Lakes Institute of Management, Chennai. Vish is a lyricist, loves writing poetry, and can also hear him sing great Punjabi numbers. An outdoor person that Vish is, he loves to play cricket & football in his free time.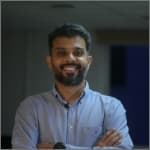 Abhilash Joseph
Business Head
Abhilash has had an entrepreneurial career all through - he has either worked in startups or founded companies in diverse fields like education, ed-tech, design, technology, food processing, and financial services. Abhilash is an alumnus of the Indian School of Business. He emphasizes fitness and says a good run is what helps him stay clear, focused, and deal with the challenges of a start-up.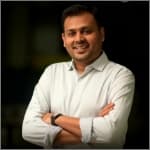 Sagar Jayesh Parekh
Head of Operations
Sagar heads operations at Finity. He comes with a rich work experience of working with the Bombay Stock Exchange (BSE). A true blue guju boy, Sagar thinks about dhanda (business) all the time. He has a totally different perspective and runs operations which is considered a back-office activity like revenue-generating vertical. Sagar says he is a thorough mumbaikar and loves vada-pav to the core.